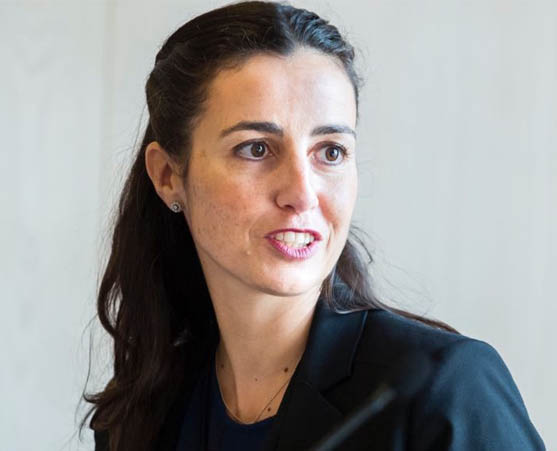 Carmen Pombo Founder and Chief Executive Officer of the Fernando Pombo Foundation
Carmen Pombo is the Founder and Chief Executive Officer of the Fernando Pombo Foundation. This is of one of the most pioneering and innovative of Charitable Foundation working in the field of promoting and supporting the rights of vulnerable people through initiatives in the legal world. Carmen has led the Foundation since 2010.
The Foundation was the first pro bono clearing house in Spain. It has worked to change the culture and attitudes towards pro-bono in Spain in a sometimes challenging environment. The Foundation leads the way in seeking to advance and protect the rights of the most vulnerable. Its educational work is key to its success. The Foundation advocates around the world for the global legal profession to be a force for social justice.
Carmen is a public interest lawyer, with a specific focus on gender-based violence victims, forced migrants, vulnerable patients and the homeless.
Carmen works and campaigns tirelessly for "responsible lawyering", of which the promotion of a Pro Bono culture is a key element. Carmen is a global and leading rule of law campaigner as well as a highly respected researcher in the field of Business and human rights for the legal profession.
Carmen is the Co-Chair of the International Bar Association Rule of Law Committee and a member of the IBA's Advisory Board Section on Public and Professional Interest. Carmen is also a member of the Advisory Board of the IBA Poverty and Social Development Committee.
In 2006 Carmen had the unique distinction of creating the International Bar Association Young Lawyers Committee and was responsible for the introduction of the "Young Lawyers" Annual award, now in its 12th year.
It is a career dedicated to helping the vulnerable and continues to be pioneering across a range of activities, campaigns and legislative achievements.