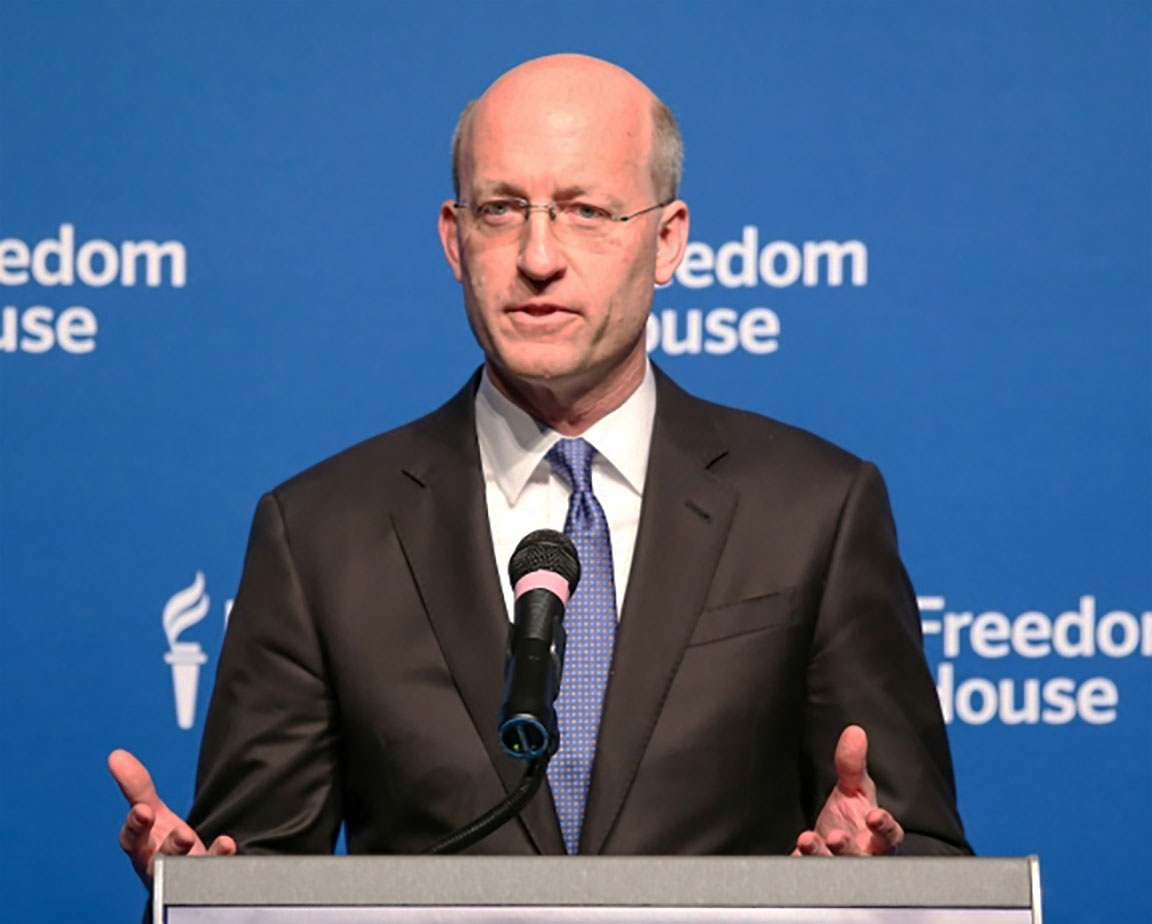 LexisNexis CEO Mike Walsh accepting the Freedom House Corporate Leadership Award, April 2017.
Freedom in the World
Completed in 2018, LexisNexis and its Reed Tech business unit coordinated and implemented a rule of law-focused corporate responsibility project for not-for-profit entity Freedom House. Over 36 employees took advantage of program time allocated for corporate responsibility projects and worked almost 1,000 hours collectively to scan and provide data cleanup of the hard copy versions of Freedom in the World published by Freedom House between 1978 – 2014.
Freedom in the World is Freedom House's flagship annual report, assessing the condition of political rights and civil liberties around the world. Included in scanning work conducted by Reed Tech, were almost 23,000 pages of text, tables and pictures which were converted from books into searchable pdfs so the information can be accessed and searched in ways that the books alone did not permit.
LexisNexis is proud of its partnership with Freedom House. In April 2017, LexisNexis Legal & Professional received the 2017 Corporate Leadership Award from Freedom House for the company's activism in promoting and advancing the rule of law globally. The award was accepted by LexisNexis CEO Mike Walsh. In the words of Freedom House President, Mike Abramowitz, the LexisNexis core mission to advance the rule of law in emerging and developed nations is bringing transparency to laws, furthering human rights and strengthening judiciaries so people of those nations can better access justice, making LexisNexis a model for other corporations.